Belts and conveyor belts for the Agri Food industry
We are one of the reputed manufacturers and suppliers of a wide range of unique and synchronized Food Conveyor Beltswhich are produced from world class raw material under the strict supervision of our well qualified professionals.Our main aim is to manufacture and export an excellent range of Food Conveyor Belts using high quality material passing through stringent quality control norms.
We manufacture and supply as per the specific requirement of the client, as per industry standards. Conveyor Belts manufactured by us have excellent features such as durability, abrasion resistance, high tensile strength, high load carrying capacity & high temperature resistance. Our offered range of conveyor belts are X-ray Machine Conveyor Belt, Telescopic Conveyor Belts, Food Conveyor Belts, PVC Conveyor Belts, Jogging Belts, Running Belts, Loading Belts, Food Grade Belts, Structural Belt etc.
Our highly trained and experienced engineers design and develop these conveyor belts which satisfy the specific needs of food handling applications of customers. We manufacture a conveyor belts range which passes through various food norms laid by the US FDA.
Conveyor Belts manufactured by our company find their applications in various industries, food processing industries, packaging industries, pharmaceutical industries; dairy products, process industries, seafood industries and many more. These conveyor belts are supplied to our customers as per their specifications and requirements and also these belts are provided to them at very economical prices.We are Leading and trusted manufacturer, exporter, supplier of various types of Conveyor Belts that are useful for different types of Conveyor System.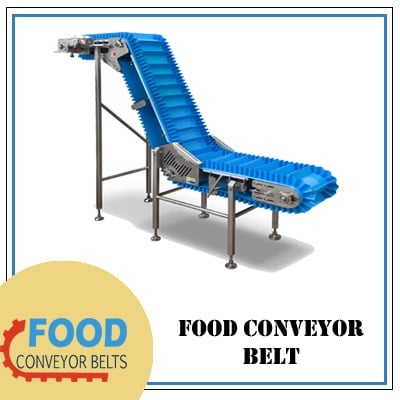 Our belts are manufactured using high grade quality material under supervision of an expert is best engineered depending on its industrial usage of various parameters like high temperature, weight carrying capacity, speed, friction levels, oiliness, food items,and container can be easily passed through this belt also it is corrosion resistance, scratch resistance. Our various ranges of blets are Cleated, Food grade belts, Conveyor Belts with Guide, Conveyor Belts Fastner, Running belts, Jogging belts, Loading belts, Structural Belts many other belts are manufactured for easy transfer and moving of the goods or container from one place to another which reduce manpower on a large scale and mechanization allows for easy development of business.
Your one stop shop for high quality, industry standard, food grade conveyor belts and fabrications in Gujarat, India
Food Conveying System and Conveyor Equipment Manufacturers
We are counted as one of the well-known manufacturer and supplier of Food Grade Belts that is used in the food industry, food processing, food packaging, bakery & confectionary, meat and poultry etc. This belt is suitable for handling of food materials that need to be moved directly on belt surface. We can supply the right belt with the right production like sealed edges, cleats, sidewalls, v-guides, etc.
Benefits Of Food Conveyor Belts