Being a distinguished company is involved in offering utmost quality of Food Conveyor Belt. It is a mechanical apparatus consisting of a continuous moving belt made from fabric, rubber, or metal used for transport materials or packages from one place to another. A conveyor belt is the carrying medium of a belt conveyor system. This conveyor system consists of two or more pulleys with a continuous ring of carrying medium and the conveyor belt rotates about them.We provide an extensive food conveyor and processing belt ranging high-quality coating materials suitable for all modern food processes. This conveyor belt is made from hi-grade materials that ensure high durability, tensile strength, resistivity to adverse conditions, smooth performance, good trough-ability and flexibility.
Our company also manufactures X-ray Machine Conveyor Belt, Telescopic Conveyor Belt, Food Conveyor Belt, PVC Conveyor Belts and Jogging Belt.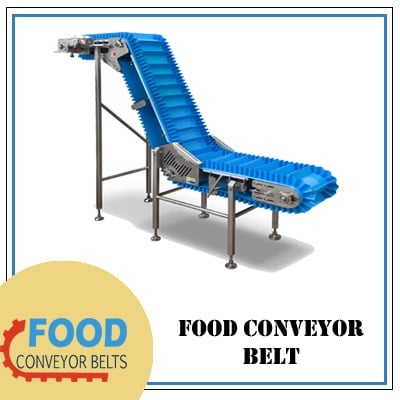 These conveyor belts are available in the market at industry leading prices.It is manufactured by our company that is perfectly suitable for handling food materials like frozen pizzas, meat, vegetables, fruits and other food materials for food processing industries. These belts offer excellent release properties for all kinds of sticky foodstuffs, combined with stylish chemical resistance against current cleaning agents. To manufacture this belt, we are supported by a team of our skilled professional, having years of experience in their related domain. Clients can avail these conveyor belts from us at their pocket friendly prices.
Salient Features Of Offered Food Conveyor Belt: