Clients can avail from us a quality assured range of X-ray Machine Conveyor Belt. It carries each item goes into an X-ray machine for detection. X- Rays are electromagnetic waves, but they are more energetic, so they can enter many items to be detected. Our manufactured range of X-ray machine conveyor belt have flexible or bendable conveyor belt driven by drive roller at exit end of conveyor belt. The drive roller consists of a motor that rotates a drum at output end of the belt.This machine is designed for detecting Backpacks, Purses, Briefcases, Laptops, Bags, Luggage, Parcels, Cargo Goods, Exported Items, etc.
We are offering these belt conveyors to clients in varied lengths and widths in order to meet varied industrial applications. Furthermore, it is mainly used in Airports, Dock Yards or Sea Ports, Courts, Military, Corporate Government Buildings, Special Events Police, Railway or Bus Stations.We are among the leading names engaged in the manufacture and export of the X-ray Machine Conveyor Belt.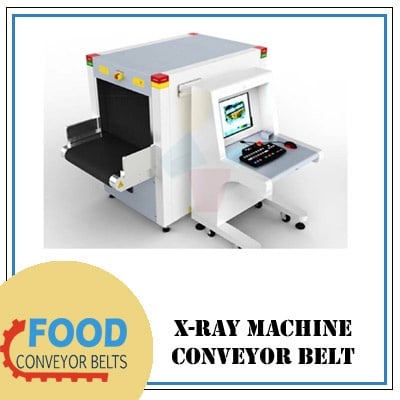 These Conveyor Belts are used for carrying items in many production industries for providing smooth flow of production. These have been developed by our team of experts keeping in mind the full conformity to international quality standards and guidelines by using best material. The offered belt conveyors range has been widely accepted by many of our customers for their features such as durability, sturdy construction and power consumption. These are available in several specifications in accordance with the customer's needs.We offer these conveyor belts that are checked on several conditions of quality so as to dispatch a defect free range. It is very easy to use and free of routine maintenance. These conveyor belts are manufactured in fulfillment with set industry standards by using best material. We provide various assortments of Conveyor Belts and accessories like Telescopic Conveyor Belt, Food Conveyor Belt, Food Grade Belt, PVC Conveyor Belts and Structural Belt etc.